Friday Funnies etc..
It's been a tough week...haven't had a chance to blog or do much of anything else! No matter here I am now!
Next week will be another rough one.My work schedule will be kind of nuts.What's been making it all the more challenging is the current diet I am on!My cousin did it and she was so excited she bought and sent me the HCG drops to try.The thing is you have to follow a "Very Low Calorie" diet while taking these drops:Only 500 calories.It's crazy!Yeah,I'll admit if I start feeling woozy I eat a little something to make me feel better.Can't let my glucose levels get too crazy with this diabetes.Any how...this diet is killing me!!!I have been on green smoothie challenges where all I've had for 10 days was liquids,and that was tough,but I am finding this quite the challenge!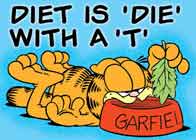 Anyway....I am going to go through with this.This phase ends at the end of November for me.Then I do the next phase for 3 weeks then rest for another 3 weeks .I have another round after & that will be it!People lose tons of weight on this Hcg diet.My daughter is doing it as well & she's losing nicely.I can't complain.Ihave been really making an effort with weight loss for the past 4 months.I lose it very slowly.In July I weighed in @222 lbs. today I weighed in @ 202 lbs..my top weight was 239lbs so...
I am almost at my first goal of getting under 200!The real challenge after weight loss is KEEPING IT OFF.It's about making life time changes.I am very willing to do that .Weight loss surgery is an option I have been thinking about....but it terrifies me and in all truth even with doing that surgery if eating habits don't change,all the weight can come back on.I don't want to have that surgery before giving it a real try on my own.I can't wait to get back on my high raw diet!I miss my green smoothies and my fruit!I'm sure weight issues will keep being a topic on this blog as it has been in the past...If you need weight loss support you can always share your woes with me!
Wish me luck guys!
On another note...I am looking forward to doing a little art work this week end!Just a little please!That's the one thing that makes me happy and keeps my mind off my grumbling tummy!
Thanks for stopping by today!If you're here from a blog hop just leave me a little note and a link to your blog and I will visit you as well!
Hugs for all!
Be happy & be good to yourself!
Oh yeah & join this blog hop if you have not already!