Musical Moday ~ Rainbow Connection
It's been a whole week since I've added anything to my blog.Mostly because I've ben sick with a double ear infection and throat infection.Was feeling very drained after working all day being sick last week.But I didn't want to miss the chance to do my Musical Monday this week,even if I am posting it very ,very late.

This week I chose The Rainbow Connection.it's such a sweet song!I love it with Kermits voice.

I included the lyircs after the video.

I love the part that says:

The lovers, the dreamers and me!
I am most definitely a dreamer.I dream of a world free of war,hunger,pain,hatred,disease...etc

Speaking of dreamers, last Friday,October 9th, was John Lennon's birthday. Whenever I am able to ,I like visiting Strawberry Fields in NYC on this day. People from all over gather ath this part of Central Park to commemorate John.


People bring their guitars and everyone sings John & Beatle songs.Candles,apples,flowers and small gifts and place them on the imagine mosaic.It's a beautiful feeling to be there,connecting with other people who care about John and peace and love!I didn't feel well at all Friday,so I missed it.=(

But I played his music all day.listening to his songs always makes me happy.

My friend Martha did make it and she called me from there and let me listen to the singing!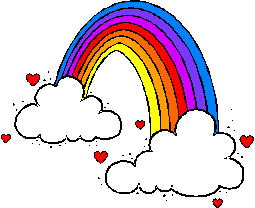 RAINBOW CONNECTION
Kermit the Frog
Why are there so many
Songs about rainbows
And what's on the other side
Rainbow's are visions
They're only illusions
And rainbows have nothing to hide
So we've been told and some chose to
Believe it
But I know they're wrong wait and see
Someday we'll find it
The Rainbow Connection
The lovers, the dreamers and me
Who said that every wish
Would be heard and answered
When wished on the morning star
Somebody thought of that
And someone believed it
And look what it's done so far
What's so amazing
That keeps us star gazing
What so we think we might see
Someday we'll find it
That Rainbow Connection
The lovers the dreamers and me
Have you been half asleep
And have you heard voices
I've heard them calling my name
Are these the sweet sounds that called
The young sailors
I think they're one and the same
I've heard it too many times to ignore it
There's something that I'm supposed to be
Someday we'll find it
he Rainbow Connection
The lovers, the dreamers and me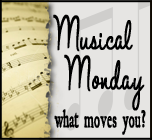 click here to join in!